A relatively young gallery within the pottery industry, Oakwood Ceramics has created a name for itself amongst the community, sharing their passion for ceramics with fans and potters alike.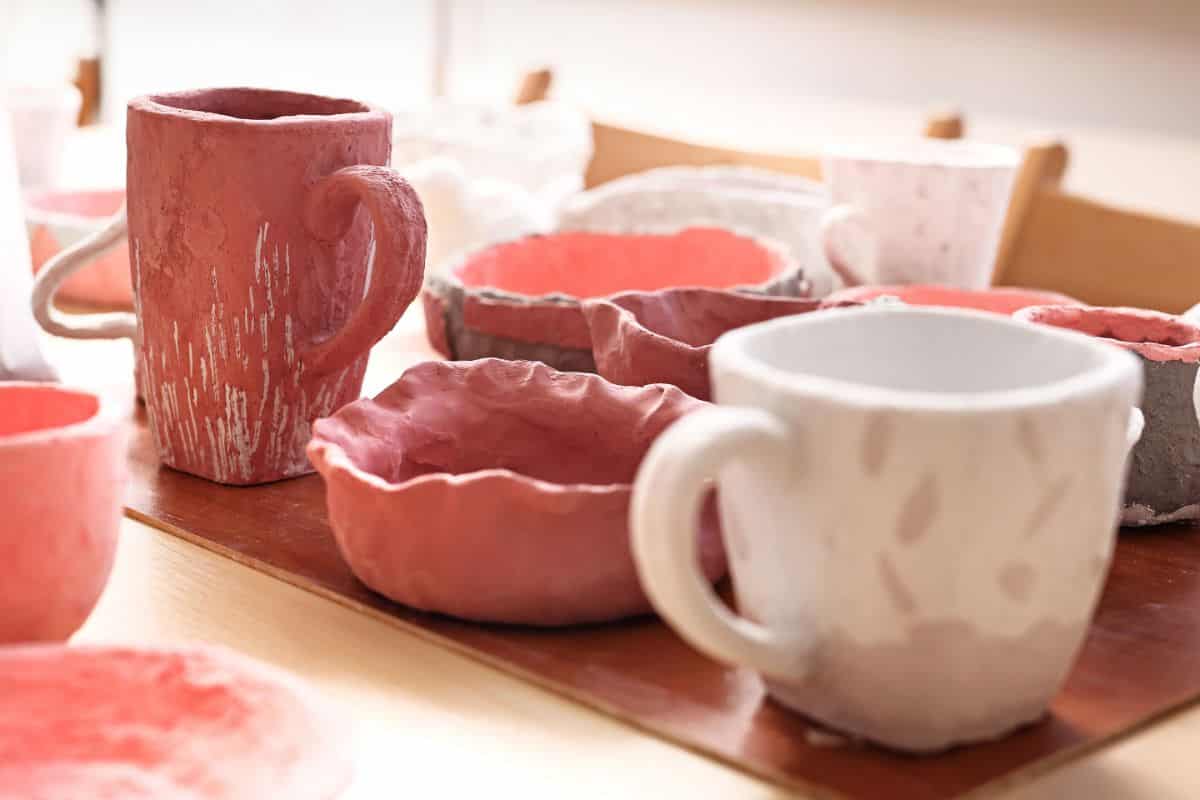 But what is Oakwood Ceramics, and when did it come to be?
Oakwood Ceramics: The History
Opening its doors as a gallery in 1999, Oakwood Ceramics was founded by husband and wife pottery enthusiasts David and Ausma Binch.
Location
The gallery is located in the picturesque, sleepy village of Edwinstowe, Nottinghamshire – a historically rich and beautiful village nestled on the edge of Sherwood Forest, the purported home of English folk legend Robin Hood.
Inspirations
Despite only owning the gallery for a relatively short period of time, their interest in ceramics spans almost fifty years.
David in particular is a fan of all things Leach – having been a fan of Leach Pottery, and the work of Bernard Leach and Shoji Hamada since he was a young man.
As an expert of everything Leach, and as a member of the advisory group for the Leach Pottery Restoration Committee, David Binch and the people at Oakwood Ceramics have been a strong proponents of the pottery tradition established by Yanagi Soetsu, and made popular by Hamada and Leach.
The Impact Of Leach Pottery
A widely influential pottery founded in 1920, the Leach Pottery took inspiration from Japanese pottery traditions, bringing them to St Ives, Cornwall, where they mixed them with local ingredients and a very British spirit to create something iconic and resilient.
They remain highly influential and respected, and continue to attract potters from around the world, and inspire new generations with their interactive museum – including the Binchs, who hold them in high regard.
What Services Do They Provide?
As a pottery gallery, there are several services that the business provides to pottery enthusiasts, and the local community.
Exhibitions
The main things Oakwood Ceramics operate as a gallery are exhibitions centered around the work of a specific potter, or around a specific tone or theme.
These are generally held in person, although during the Covid-19 pandemic, they began a series of virtual exhibitions to allow fans and enthusiasts to view their displays.
This proved so popular that they kept it as a permanent feature – allowing pottery enthusiasts from miles around to view the exhibitions without having to travel.
Past exhibitions have included a number of local artists, industry legends, and important artists from various movements, with some notable guests including:
Jim Malone (2000, solo exhibition).
Mike Dodd (2001, solo exhibition).
Nick Rees (2001, solo exhibition).
Edward Hughes (2002, solo exhibition).
'Totally Tea Bowls' (2002, group exhibition with over 25 potters).
Jack Kenny (2003, solo exhibition).
Phil Rogers (2003, solo exhibition).
John Leach (2003, solo Christmas exhibition).
'Totally Tea Bowls' (2004, group exhibition with over 50 potters).
Articles
Through their website, Oakwood Ceramics also publish and share articles relating to the pottery industry, as well as key potters such as Bernard Leach and Shoji Hamada.
Their main goal seems to be education and appreciation of fine pottery, and the extracurricular activities organized by the gallery are all focused on spreading awareness of pottery traditions, inspiring interest in budding potters, and displaying works they feel are beautiful and worth seeing.
What Products Do They Show & Sell?
While Oakwood Ceramics do not produce and sell their own creations, they do work on the behalf of featured artists, selling their works through their online store and taking a commission.
This work is their main outlet as of 2022, and many of the products featured through their website are based on both British traditions and world pottery styles.
Do Oakwood Ceramics Have An Online Presence?
In recent years, Oakwood Ceramics have also put themselves on social media platforms (such as Instagram and Facebook), highlighting their wares, publicizing the work of associated potters, and posting recommendations on books and events to their loyal fanbase.
Instagram
Their Instagram page has numerous pictures of associated artists' work, acting as an advertisement for their skills and projects, as well as showing off the gallery's collections.
This highlights their wide range of ceramics, which are composed of different schools of pottery from around the world – influenced most notably by the heavily Japanese-inspired work of Bernard Leach and Shoji Hamada at Leach Pottery.
Facebook
The company's Facebook page is used primarily to give updates on the business, inform fans about upcoming exhibitions and events, and to interact with the community of potters who frequent the page.
What Are Their Plans For The Future?
For many years, the gallery had very limited online resources, and an even more limited online presence, causing them somewhat fall behind on the online marketplace.
However, in recent months, a planned upgrade has been put into motion.
This will consist of a new website for the company, new events and exhibitions for people to look forward to, and a more interactive website where interested fans can scour their collection and see what ceramics they have to exhibit and sell.
While the Covid-19 pandemic put their plans on hold for a period of years, the Binchs and their employees have a renewed interest in transforming their approach to ceramics, and revitalizing their business practices to become more community minded, more proactive in showcasing artists, and more involved in exhibitions and events.
Final Thoughts
And there we have it, everything you need to know about Oakwood Ceramics, their history in ceramics, and the impact they have on the pottery community.
One thing that is safe to say is David and Ausma Binch have taken their love of the works of Leach and Hamada, and the great legacy of the Leach Pottery, and used that to create their own special hub – which has become something of a Mecca for keen potters and enthusiasts in its own right.
So the next time you're in Nottinghamshire, why not stop by and check them out?