If you are interested in getting started with pottery but you don't like the idea of using a wheel then there are still lots of things that you can try.
Not many people have the funds or the space for a pottery wheel, and it takes time and practice to learn how to use them.
There are many other methods of making pottery with your hands that you can do in your own home.
There are lots of pottery techniques and projects which only require the use of your hands or simple tools.
They give you a different kind of creative freedom that you don't get using a wheel, as well as the satisfaction of making something entirely by hand.
Here are 12 simple ideas for people with little to no experience with clay and pottery.
1. Mugs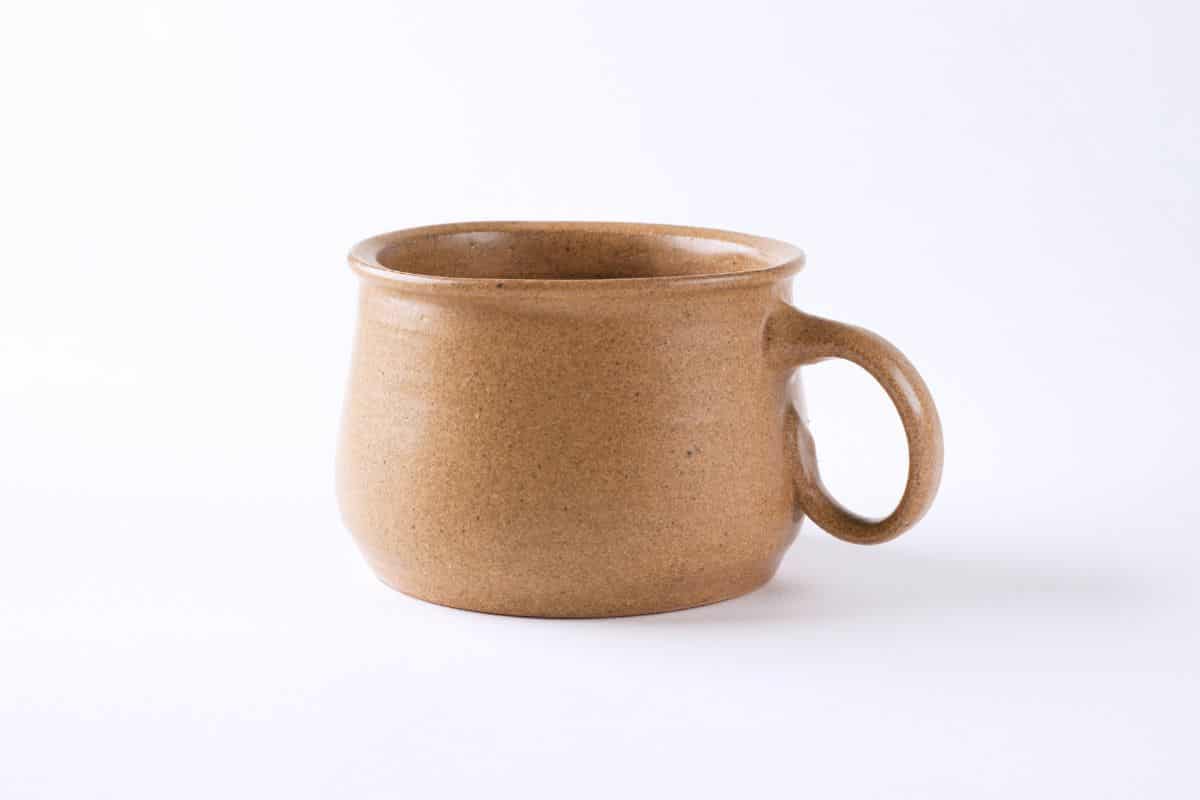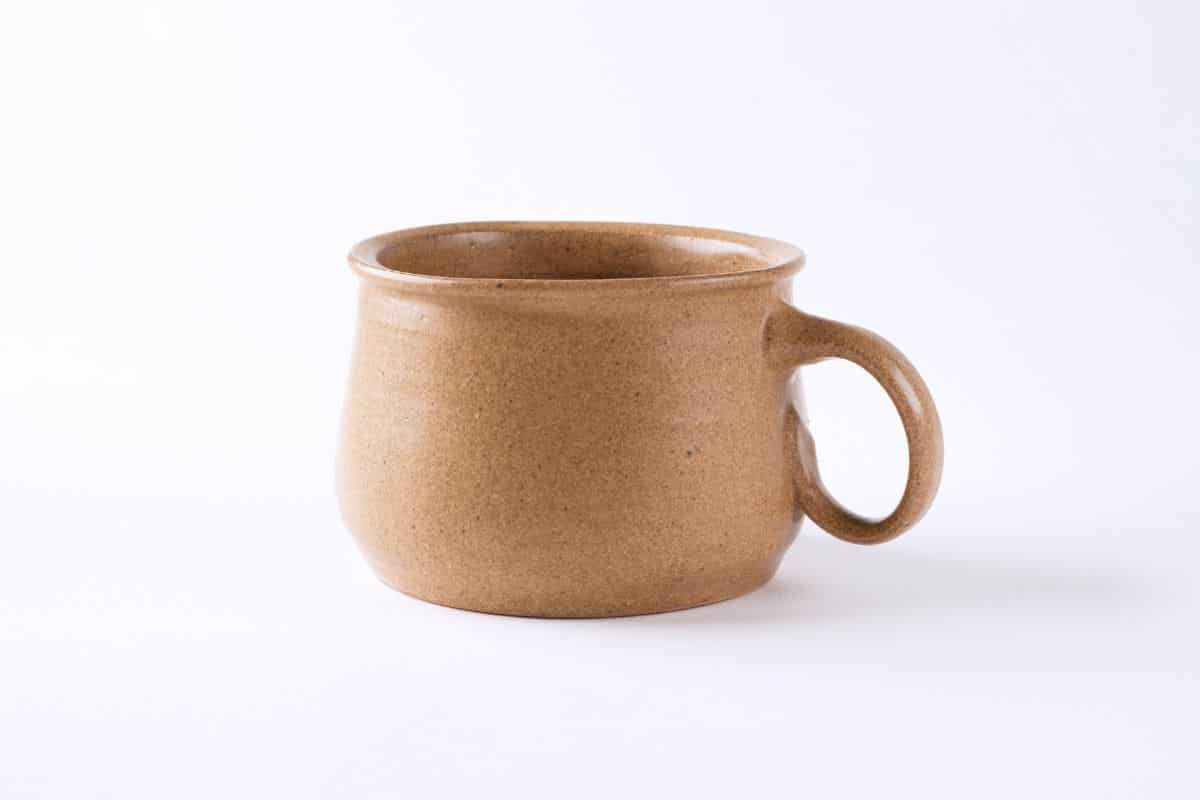 You don't need a pottery wheel to make a mug or a cup. All you need is a rectangular piece of clay and a spherical base.
Join the two short sides of the rectangle to create a short, wide tube, and place this on a spherical base that is a little wider than the tube.
Use your fingers to join the base to the sides of the mug. Craft a simple sausage shape of clay and attach that to the side, and you have a mug.
Once you have the basic technique down, you can experiment with different shapes and styles.
You can use finger pinching techniques to adjust the thickness of the clay, or the push out method to change the shape of the mug itself.
There are lots of options for decoration as well, and once you get them colored and glazed your handmade mugs could make lovely gifts for friends and family.
2. Plates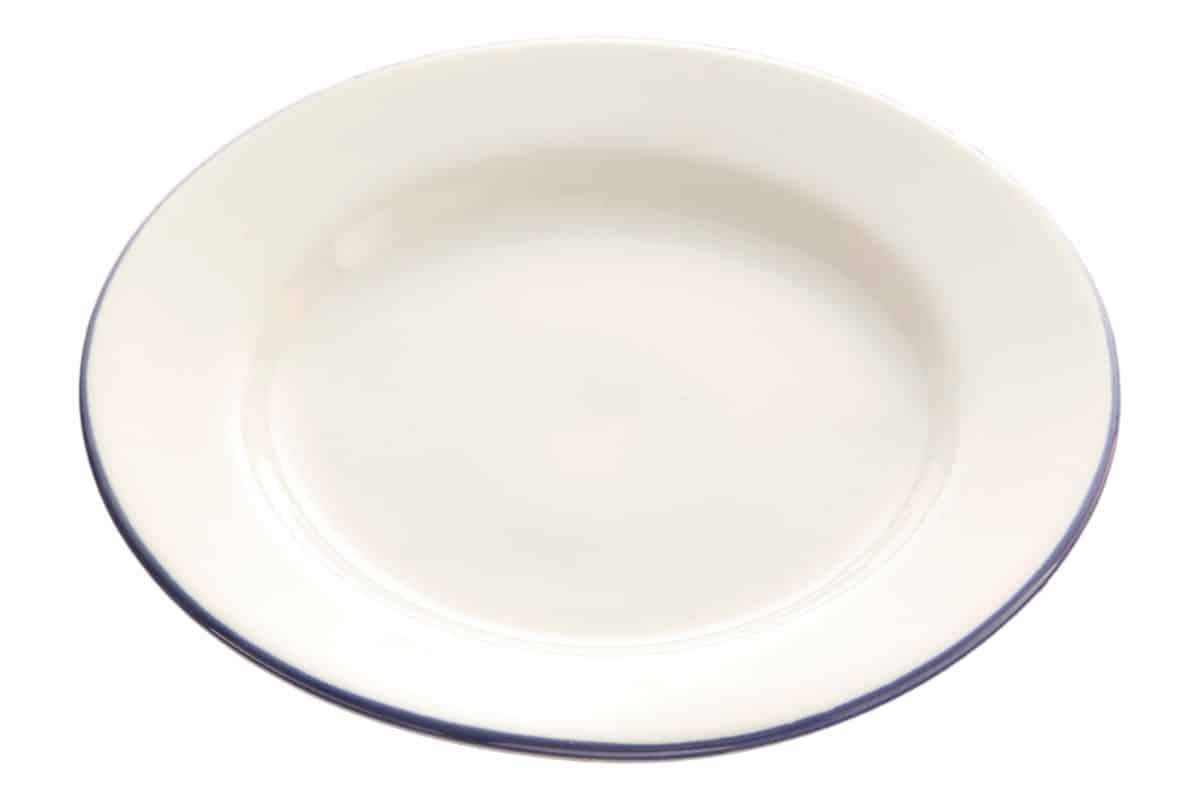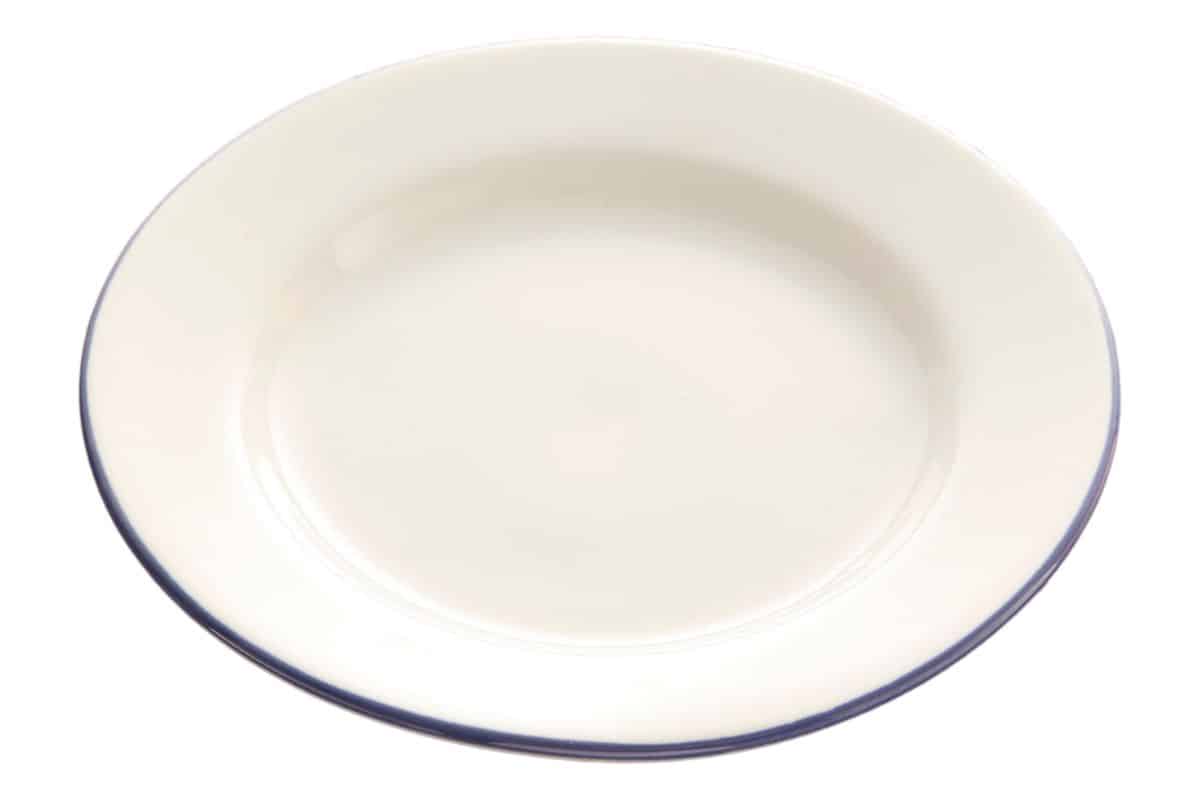 You might think that making plates is boring, but there are a lot of things you can do with a plate. You can experiment with asymmetrical designs, pleated edges and various textures.
Another great idea is to create plates with faces – sculpt facial features out of clay and attach them to the plate to create a really interesting piece of pottery.
A simple plate design can really come to live with the decoration, color and glazing. Using contrasting colors and textures on the outside and inside of the plate can make something simple into a work of art.
3. Citrus Juicer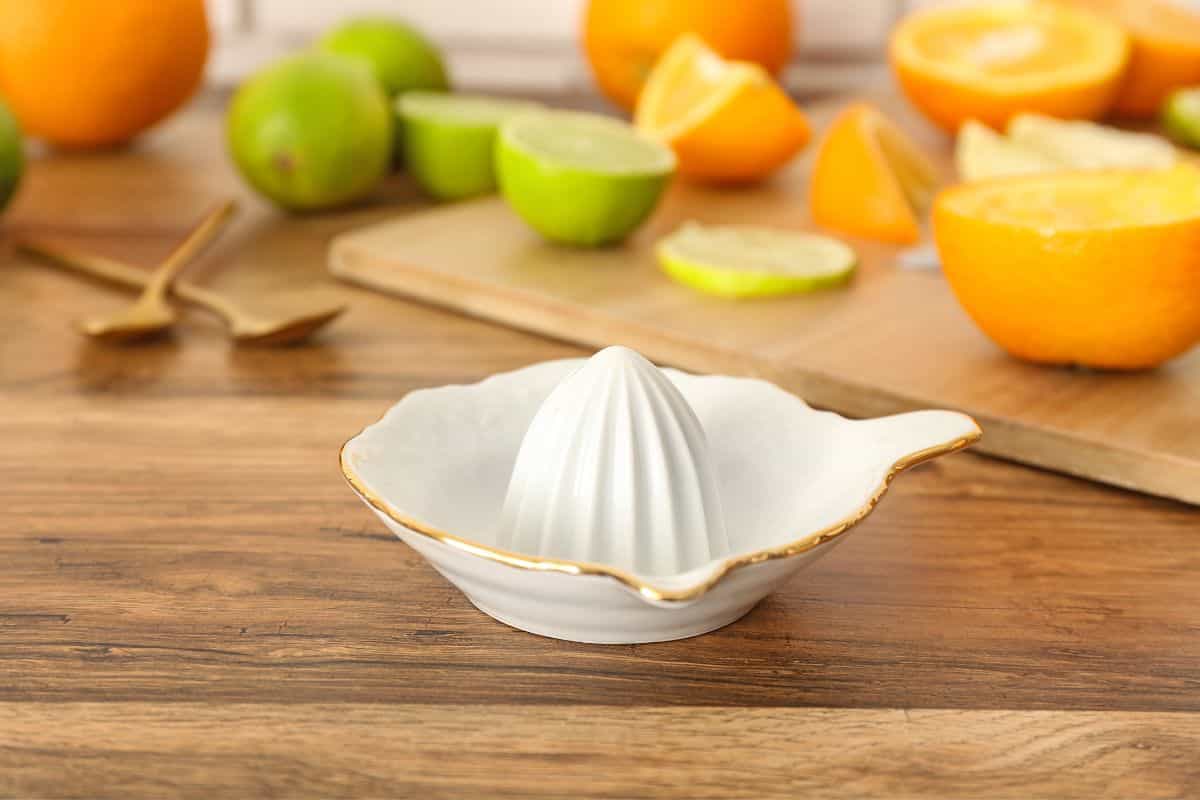 Once you have mastered making a plate, you can have a go at making a citrus juicer. I
t is a practical object but it is fun to make and would make a great gift, especially if you personalize it. All you need to do is make a plate with raised edges to hold the juice.
Make a pointed piece of rounded clay to attach to the center of the plate, with some ridged edges. This is what you will press the citrus fruit against.
Make sure you use food safe materials when decorating and glazing the citrus juicer.
4. Leaves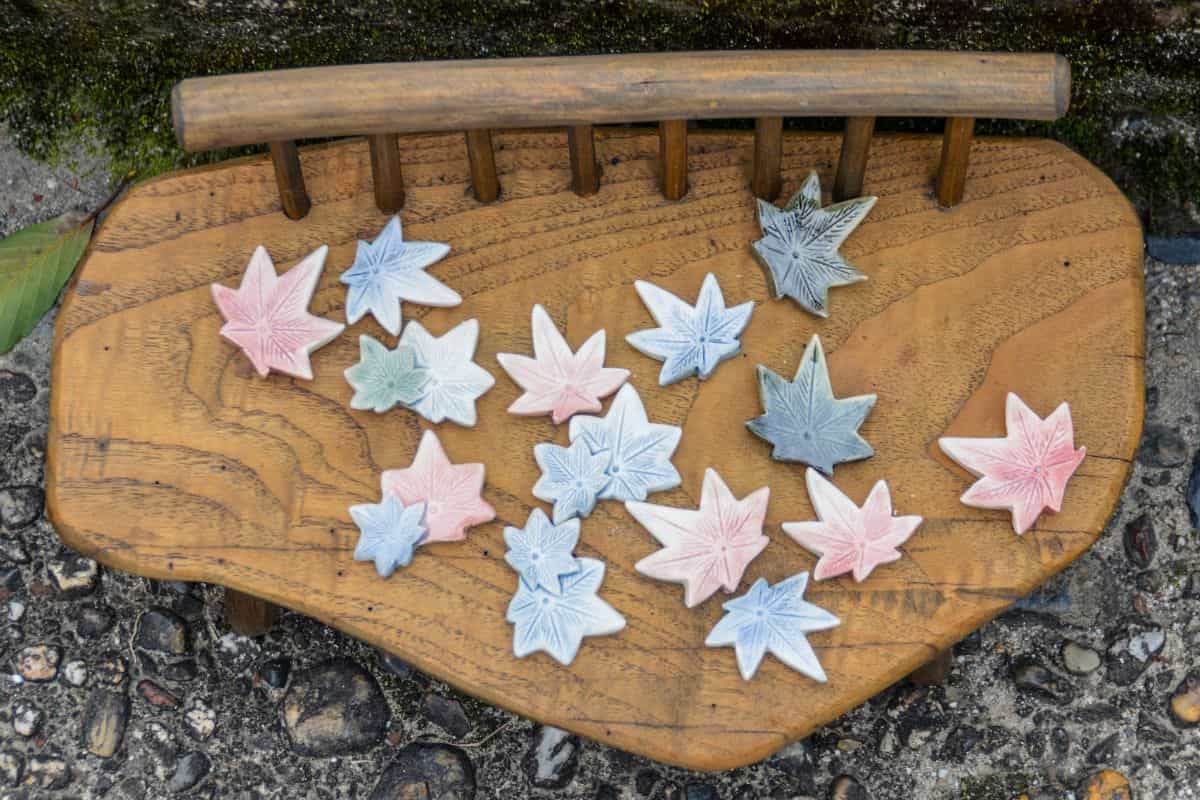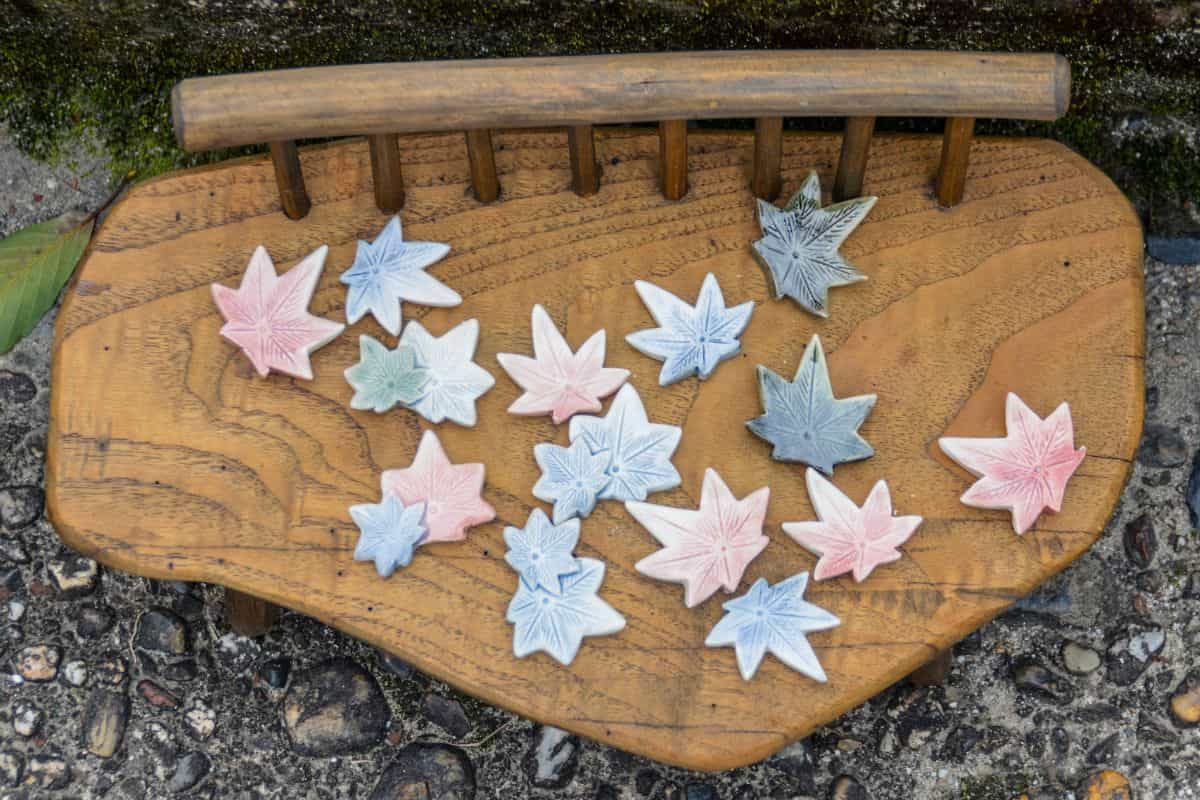 You can make ceramic leaves in a similar way to making ceramic plates, but using different methods to adjust the outline of the pottery.
Next time you go for a walk, pick up a few different leaves of various shapes, colors and patterns. Try to create a ceramic model of each leaf, experimenting with different thicknesses and using different tools to draw the veins and markings of the leaves.
These leaves can be used as dishes for holding jewelry, soap dishes, a place to keep your keys, or as decorative pieces.
5. Mushrooms
Modeling mushrooms out of clay is a little more challenging than leaves, but it is still suitable for beginners. You can use your palm to roll out a cylinder of clay to use as the stalk.
An easy way to make the cup of the mushroom is by rolling a ball and cutting it in half. You can then make it misshapen, pinch the edges, and draw lines on the underside to replicate a mushroom.
If you want to create a toadstool effect, you can add small dots of clay to the top of the cup or create this pattern with paint in the decoration phase. A family of mushrooms of different sizes and shapes is a great project to try.
6. Animals
A really fun pottery project is to try and make different animals out of clay. You could make a cat cup, a cow powl, and even a penguin mug.
It's a creative project that will get you thinking outside the box – what textures can you use to create the animal's fur, feathers or skin? Can you incorporate the animal's tail into a handle?
You can try and make it realistic, or create a cartoon style caricature of an animal. This allows you to experiment with different methods of pottery making, but also to test and challenge your own style.
When you are thinking about the shape of your animal, try to make it as sturdy as possible. A large body on thin legs is prone to breakage.
7. Vase
A lot of vases are done on a pottery wheel to create a perfectly symmetrical piece of pottery. However, making a vase by hand gives you so much freedom when it comes to shape, style and thickness.
You can use a coil method, a pinch pot method, or create a 4 sided vase instead of a rounded vase. There are so many options.
This is quite a large item, so it might take several attempts to create a vase that has the right thickness all the way round to stay intact in the kiln, but once you get the hang of working with the clay you will be able to create some wonderful pieces.
8. Chimes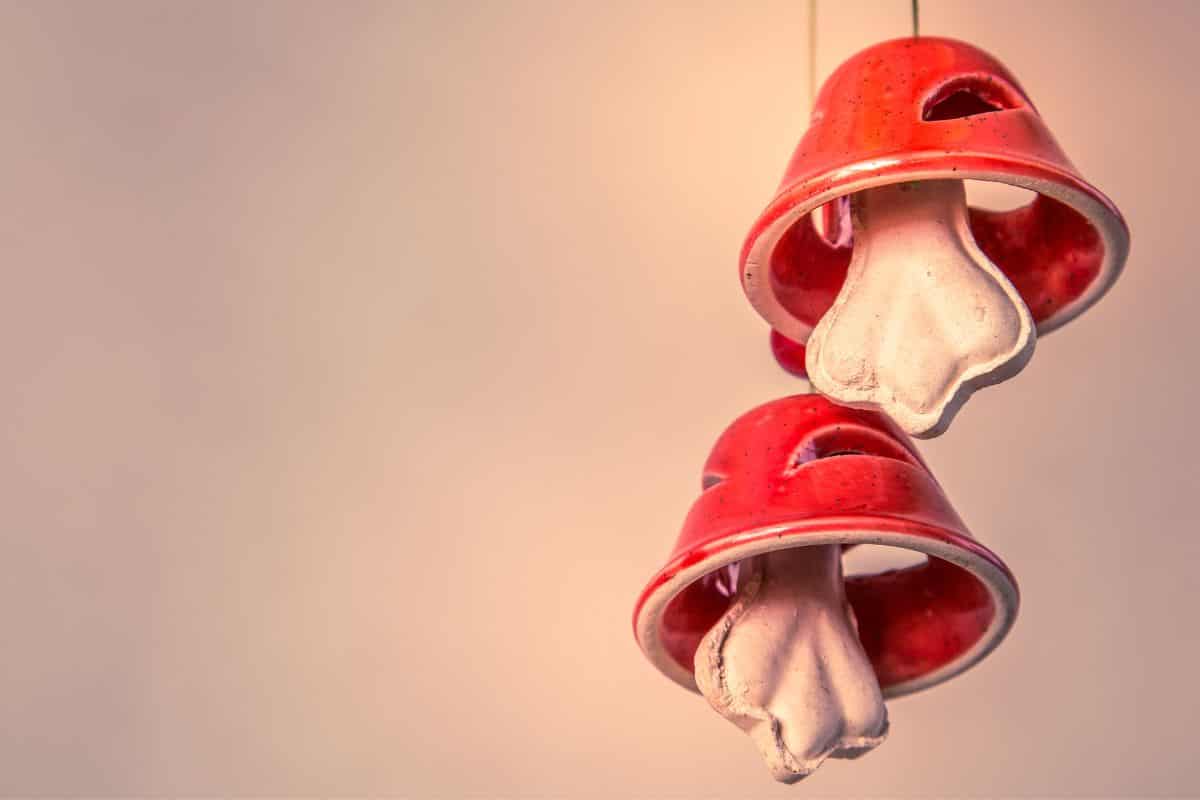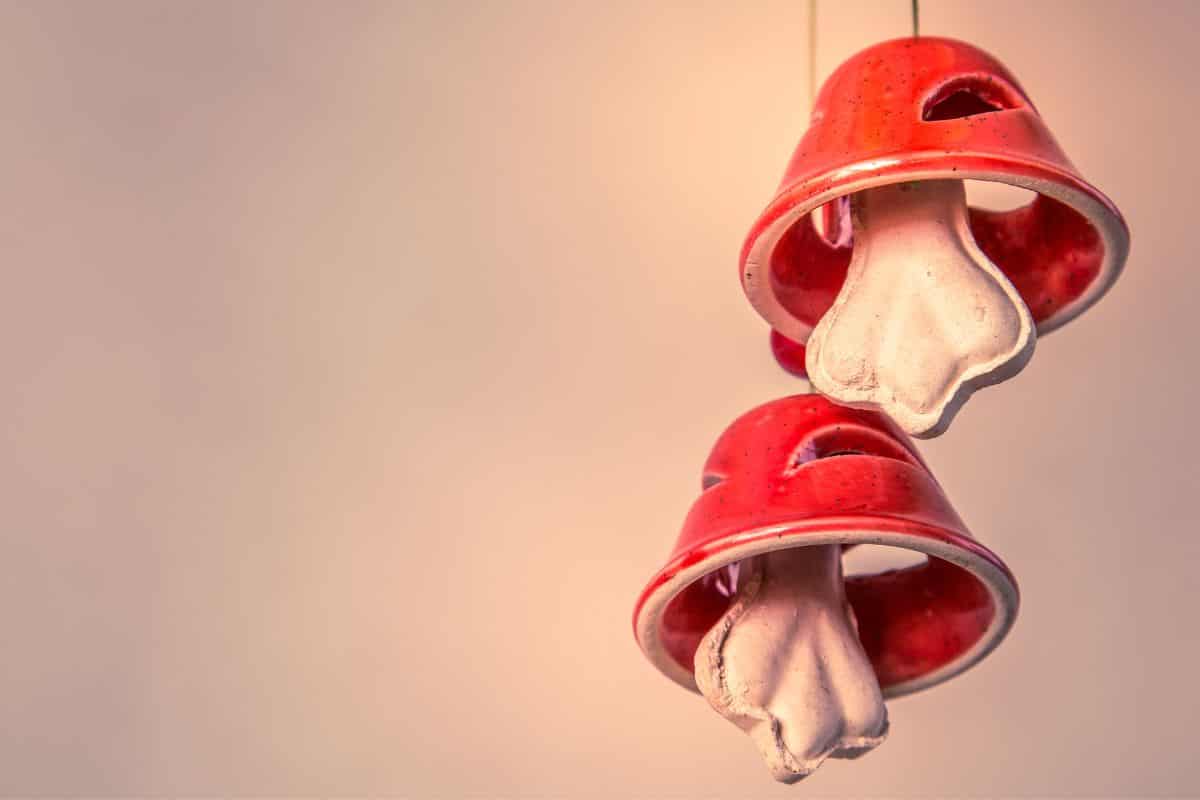 It's really easy to make your own ceramic chimes. All you need is to choose the shape you want, and make small, lightweight pieces of ceramic in different colors and sizes.
Make a hole in each piece so that when the pottery is completed it can be strung together and hung.
Keep the weight in mind, as clay can be heavy and you want the chimes to be able to hang and sway to make a soft chinking noise.
9. Bowls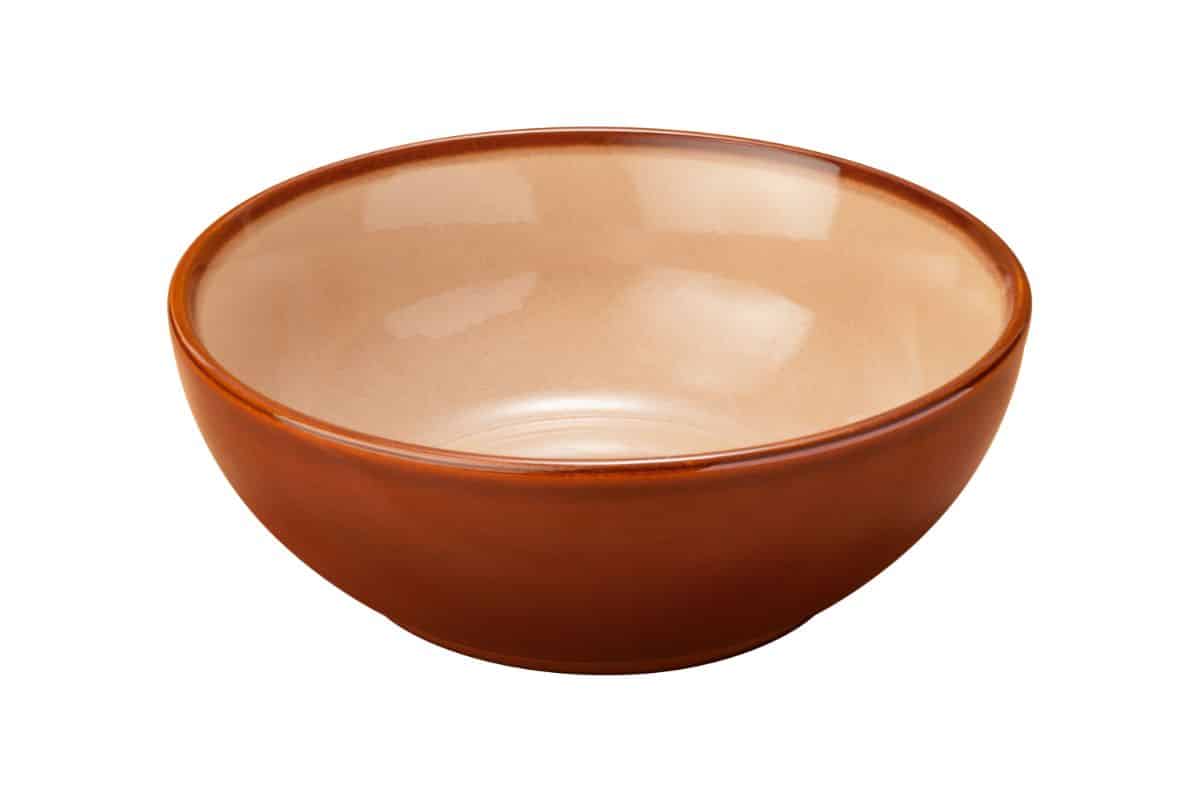 Bowls are a great way for beginner potters to try out different techniques – building a shape with coils, pushing out, pinching and pleating to create the shape, then smoothing the surface and making it even.
You can also try out different tools, and practice making patterns with indentations. The base of the bowl could be simple, or something different like legs or feet.
There are so many different ways to decorate a bowl, so it is a great opportunity to get creative and try out different styles until you find your unique expression.
10. Flower Pots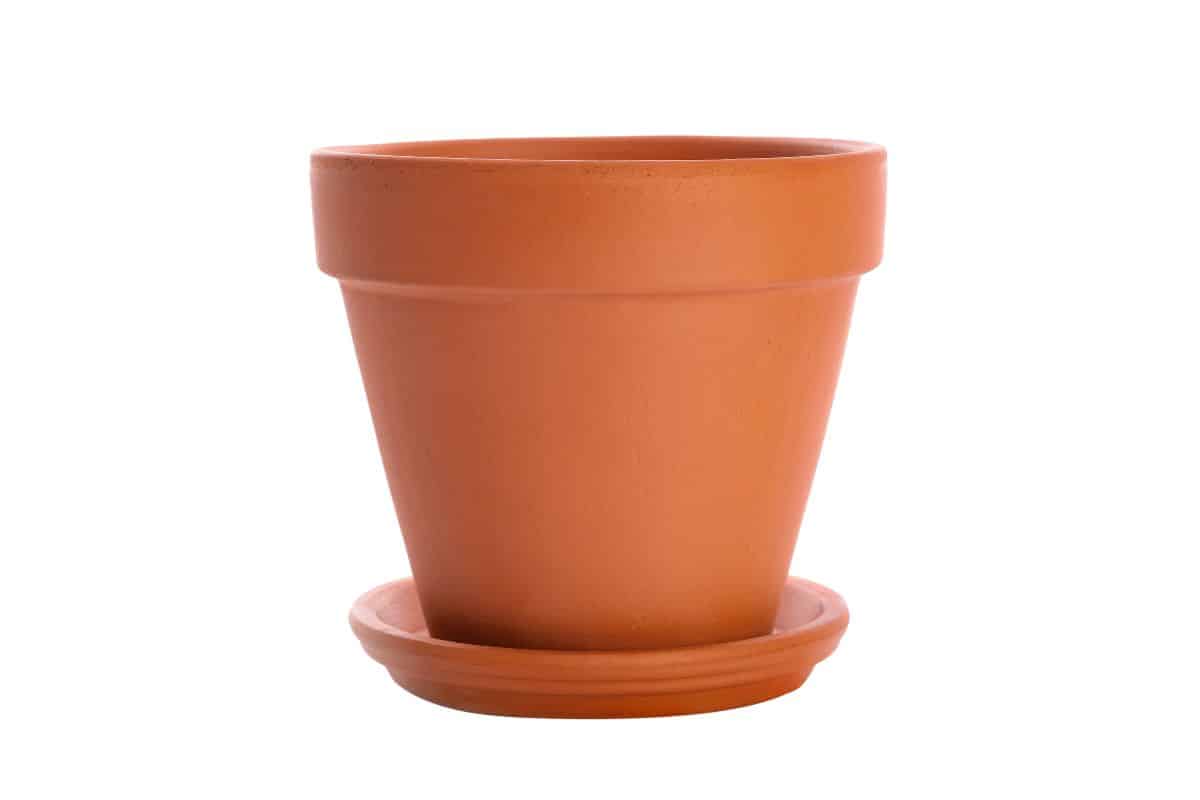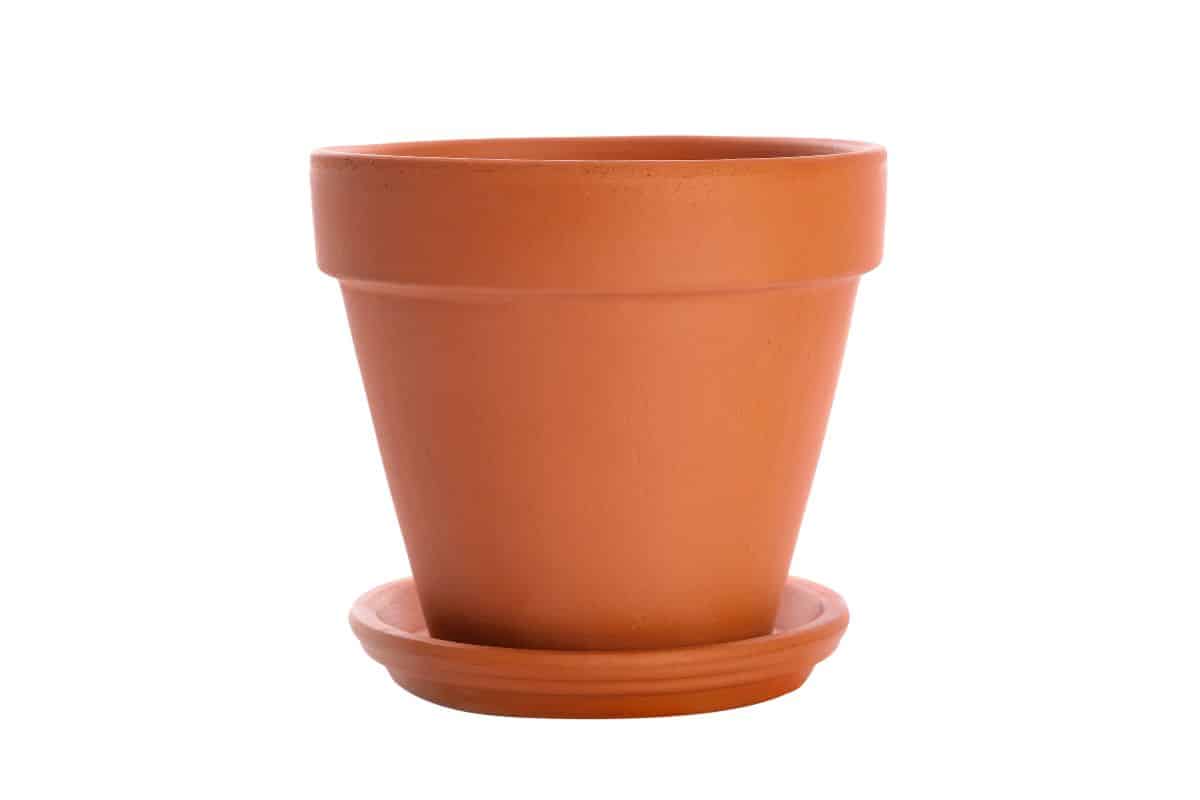 When you think of a flower pot you probably think of a traditional terracotta flower pot, but there are so many different types and styles.
A great method for making flower pots is weaving the clay. Roll the clay into sausage shapes- they can be even or not depending on what kind of look you are going for.
Build the pot in a method similar to the coil method, but weaving the sausages together rather than just stacking them on top of each other.
Once you have the shape, don't smooth it over – leave the coils visible. This will give the appearance of a woven basket, or even of rope. You could decorate it plain white, or any color you like.
If you want to create a woven rope effect, choose a sandy or beige color then use a tool to make tiny scrape lines to imitate the coarse texture of rope.
11. Pinch Pots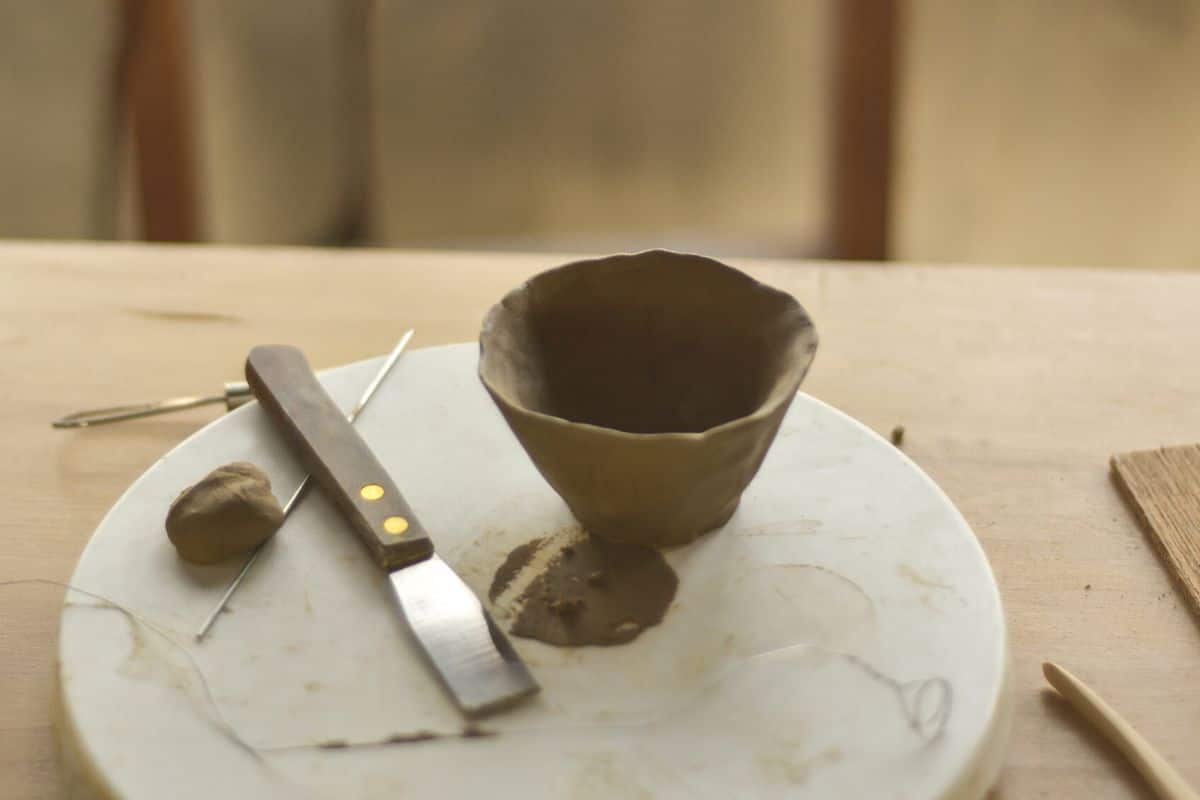 Pinch pots are one of the oldest forms of ceramic, and one of the simplest to make. Start with a ball of clay, then use your thumb to make an indentation in the center.
Keep pressing with your thumb and using your fingers to pinch and shape the sides of the pot.
Keep going until you are happy with the shape and the thickness of the walls. You can then smooth the edges or leave it bumpy for a more rustic effect.
12. Tealight Holder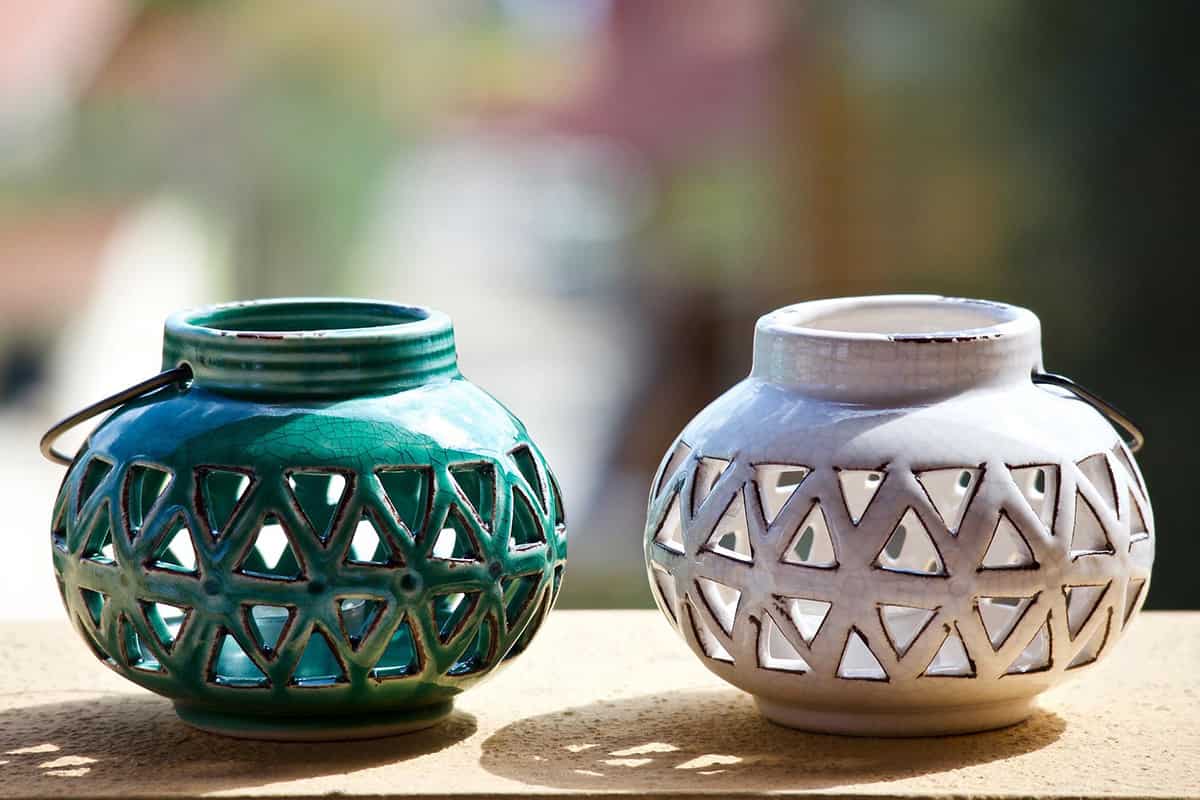 Making a tealight holder is a great way to get used to cutting shapes out of your clay.
Cut a rectangle of clay that is twice the height of a tealight, or taller. Use cutters to cut out whatever shape you want- stars, hearts, leaves – whatever you fancy.
Join the two short edges of the rectangle to create a tube – it needs to be wide enough to easily get a tealight in and out. Attach this tube to a spherical disc for the base.
Once you have decorated and glazed your tealight holder, you can put a lit tea light inside and the shapes you cut out of the clay will make pretty shadows on the walls.
Summary
If you are new to pottery, you don't need to feel daunted by the prospect of using a pottery wheel.
There are lots of simple and easy methods of handbuilding pottery that you can try, with very little experience and equipment needed.
Don't be disheartened if you find it difficult to begin with. Remember that water is your friend, and using a little bit at a time will help you to shape and mold the clay.
It is a good idea to watch some tutorial videos online to get a good idea of how the different projects are made and the steps you will need to take.